Truly Simple. Truly Universal.
Versatile All-Bond Universal® Light Cured Dental Adhesive is the culmination of 30+ years of research, and an indispensable part of any dental practice.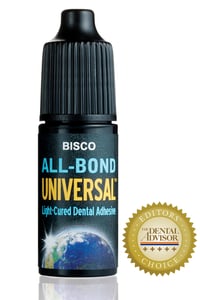 Easy to use with all direct and indirect restorations.

One bottle does it all. NO activator required.

Compatible with all light-, dual- and self-cured resin composites and cements.

MDP Monomer technology chemically bonds to teeth.

Learn more

.